RYA Dinghy Level 2 - Basic Sailing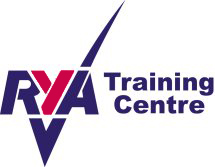 Age 16+
The scheme is a series of two-day courses for adults wanting to learn in dinghies, small keelboats and multihulls.
It has been designed to help you enjoy whichever aspect of the sport appeals to you.
Start your training with a course appropriate to your experience - read this advice from RYA
Enjoy a 10% discount on this activity when you purchase an Active Lifestyle card.
Requirements and Outcomes
| Level 2 | Setting out the foundations of sailing for you |
| --- | --- |
| Assumed Knowledge | Sailing skills to the standard of Level 1 |
| Minimum Duration | 2 days, but is often combined with the Level 1 course into a 4 or 5 day course |
| Minimum Age | 16 |
| Course Content | Rigging, launching, sailing in all directions. Capsize recovery and essential safety knowledge |
| Ability after the course | Able to sail and make decisions in good conditions |
Course Agenda
| Times | Course Agenda |
| --- | --- |
| 9.15 | Arrive at Dundee Sailing Club to sign in for your course and meet your instructors where you will be briefed and issued your sailing kit and the instructors will show you the location of the changing rooms, toilets, lockers and drying rooms. (See notes below re clothing and equipment) |
| 10.00 | Session starts |
| 13.00 | Break for lunch.  There is a recreation room onsite and there is plenty of room for groups to sit and enjoy their packed lunch whilst enjoying the amazing views of the Tay Estuary. |
| 14.00 | Afternoon sessions commence |
| 16.30 | Finish sessions afloat and de rig |
| 16.45 | Debrief and get changed |
| 17.00 | Depart |
What to bring and other essential information
Included in your course cost is the use of our wetsuits, buoyancy aids, helmets and spray tops. Students will need to bring with them suitable footwear (Close toed footwear) (old trainers or wetsuit boots), swimwear (for under wetsuits) and shorts and T shirts, finally a towel is essential. A warm change of clothes for afterwards is also advisable. Other useful items not to forget are a water bottle ( drinking water available in kitchen), sun cream, sun hat and a waterproof camera. There are lockers available however we look after personal possessions belonging to the group. *RYA Books – If you already have a log book we would kindly ask you to bring it with you on your first day and hand it to your instructor. If you do not have a log book and would like to purchase one we do have them available for sale at our centre. A log book is yours to keep and all sailing qualifications gained at an RYA recognised training centre will be logged.  If you do not have a log book , you will be issued one as part of course cost. Remember that the log book is yours to keep and should be used to record and log all sailing qualifications gained at an RYA recognised training.
Venue
The course begins at 9.15am sharp at Grassy Beach Sailing Centre which is based within Dundee Sailing Club's facility. The Centre has toilets, changing facilities and a recreation room. Tea, coffee and biscuits will be provided. The kitchen also has cooking facilities to support any dietary requirements.
If you are driving to the venue we recommend parking in the car park at the bottom of Ogilvie Drive, Broughty Ferry to the right of the level crossing. Once parked, candidates should cross the level crossing by the gates and turn right onto the foot/cycle path and the building is about 100 metres on the right hand side.
Recommended Reading