Winter Walking Course - Age 16yrs+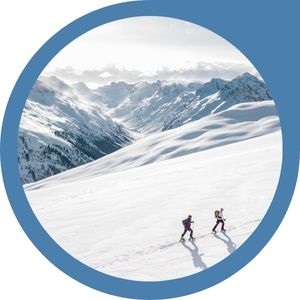 Excited for winter…. Or maybe a little bit nervous…. Or just want to escape the Christmas preparations – Join our experienced winter mountain leader for a day to remember in the Scottish mountains.
Planning to summit a Munroe, this day trip is all about having a great day on the Scottish mountains, depending on conditions you may experience walking in snow, but even if there is no snow the day will spend time looking at preparing yourself and your equipment for winter.
Winter and its short days, mean that walking in darkness is very likely, this day will be no exception and we have planned this day to take advantage of this. Under the watchful eyes of your experienced guide you have the chance to experience moving from day into night and gain the skills to feel confident when moving across the hills in the dark.
Key skills that will be covered include:
Safety equipment and what to carry
Weather and route planning
Navigation
Ice axe use (If snow)
Winter weather and avalanche considerations
Walking in darkness 
If we take photos that have been permitted by consent when we are out and about enjoying an activity we would be happy to share them with you on our social channels:
Facebook @AncrumOutdoorCentre10
Twitter @AncrumCentre
Instagram @ancrumoutdoorcentre
Course Dates
Sat, 17/12/2022 - 11:00-20:00
Course Additional Info
Participants to meet at Ancrum Outdoor Centre at 11am. All equipment will be provided, bring along a packed lunch and plenty to drink. If you require any more details about this day before booking, please give Ancrum a call and ask for Dave Slade.
Click on the link below to book a place online. If you have previously registered your with Leisure & Culture Dundee and have log-in details for CONNECT system, please use these to book. If a NEW customer, register your details and select 'Pay as You Go' customer. Alternatively, call into the centre during office hours (9am-4.30pm). We accept cash & debit/credit cards.