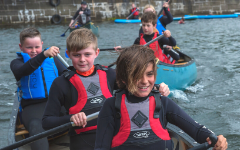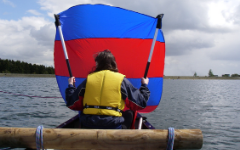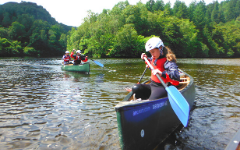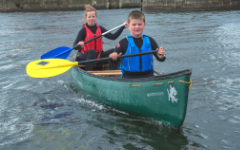 Canoeing Courses
This is the perfect adventure for anyone. Canadian canoeing with Ancrum Outdoor Centre is a fun and really safe way to get out on our beautiful lochs and rivers to explore and spot wildlife all in the pleasant company of our highly experienced and qualified guides who shall take you on a journey and leave you with fantastic memories. Private courses would require a minimum of 4 people to take part and this would depend on our availability.
Equipment and Kit Information
All participants will be issued with wetsuit long johns, fleece, water cagoule, wet socks, wet boots, wet gloves and watersport helmet.
Participants must bring a towel and a packed lunch and a water bottle. Most people wear swimsuit/ swim shorts underneath wetsuit but this is optional.
All Ancrum clothing and equipment is managed and maintained to a high level by our qualified PPE stores team.
Current Courses / Offers & Packages
If there are no current courses listed for this activity further down this webpage please note that you can book up this activity privately as highlighted in our group offers/packages webpage.
Contact Us
If you would like more information please complete an enquiry form or call Ancrum Outdoor Centre on 01382 435911.