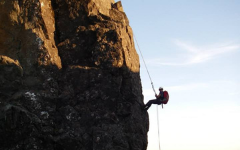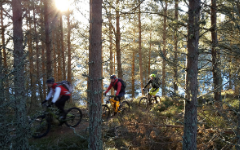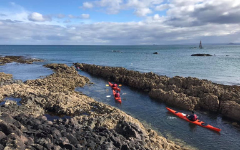 Fundraise for charity with Ancrum Outdoor Centre
Have you ever dreamt of doing something for your favourite charity? Have you ever wanted to push yourself and give something back for a cause close to your heart? Or do you just want to undertake one of the most amazing physical challenges of your life?
Each year many local companies in Dundee sign up to take part in fundraising events for very good causes.
Normally, if the event involves work colleagues or friends taking part in adventure activities then it can be expensive process to get a qualified provider with all necessary activity equipment to run it and as a result an unnecessary proportion of the fundraising money is used to pay to the adventure provider and not the charity itself.
Did you know that Ancrum Outdoor Centre in Dundee can help you organise your very own fundraising adventure event for the charity of your choice and will give you the best rates for any services required that can't be beat? We are part of Dundee City Council and are a not for profit resource. We offer a large selection of adventure activities; check out our range of activities. We have a team of highly qualified instructors and an extensive equipment store hire service.
If you choose Ancrum Outdoor Centre to support your charitable event, we will organise a bespoke adventure event to suit your needs and offer a wide range of options which include white water rafting in some of Scotland's most exciting rivers, possibly abseiling off your workplace building, guided mountain climbing, paddle sport and mountain bike expeditions and more.
Even if you just need advice on equipment to use and wear, places to go or any other information that will ensure you have a safe and fun time then do not hesitate to contact the team on Ancrum 01382 435911. Alternatively complete an enquiry form or email us directly at ancrum.centre@leisureandculturedundee.com