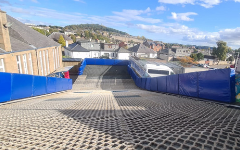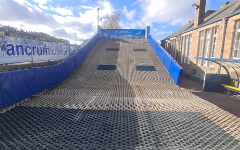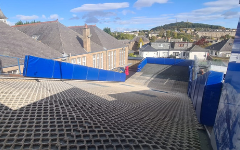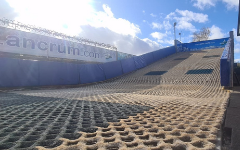 Dry Slope Skiing
Ancrum Outdoor Centre has Dundee's only dry ski slope. This is an excellent facility for beginners to snowsport of skiing.
| Level | Ability | What to Expect | Goal |
| --- | --- | --- | --- |
| Beginner | It's your first time. You have never skied before. Or you have tried it once, but not quite got your snowplough. Or maybe you've done a taster session but just want to start again | Getting to grips with the basics. You will learn how to clip in, slide around on the flat, side-step, straight run and get to grips with the snowplough | By the end of the session we hope you will be comfortable with your equipment. You should also be able to slow down, glide to stop using a snowplough |
Equipment and Kit Information
Participants should attend Ancrum Centre 20 minutes before the start of first session so our ski technicians can fit you up for skis and boots. If you are booking on a block of sessions this is only required on the first day of the block and for following sessions our staff will have skis fitted up for your arrival. We recommend that you wear loose clothing eg jogging bottoms or leggings. Please do not wear jeans or heavy fabric trousers.
Contact Us
If you would like more information please complete an enquiry form or call Ancrum Outdoor Centre on 01382 435911.