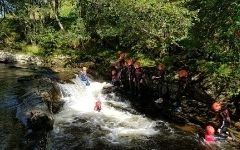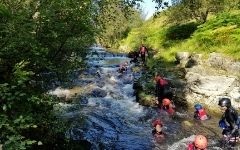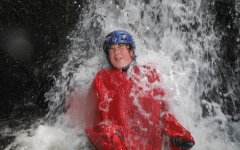 Gorge Walking Course
Gorge walking is a high octane and real buzz activity and one of Ancrum Outdoor Centre's most popular choices. Gorge walking involves going on a journey through a section of mountain stream where you encounter waterfalls, pools, chutes, rocky steps, holes, slides and often jumps and floating in rapids. Non swimmers need not worry as most of the gorges we use are knee deep and where there is deep water your buoyancy aid will keep you afloat.  Anyone wishing to book a private party for this activity would require a minimum of 5 people.
Equipment and Kit Information
Ancrum Outdoor Centre provides all equipment for this activity. Just bring a towel, swimwear and a sense of adventure!
Contact Us
If you would like more information please complete an enquiry form or call Ancrum Outdoor Centre on 01382 435911.