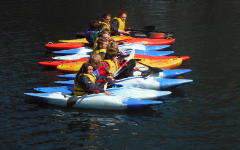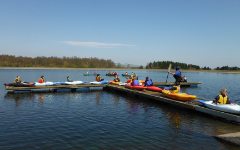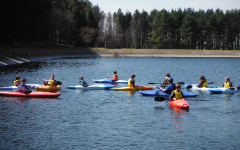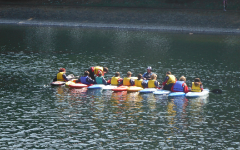 Kayaking Course
Ancrum offer kayaking in nearby reservoirs, lochs and rivers. Kayaking is a progressive sport where participants often start off in flat waters in our local reservoir and move on to whitewater, sea kayaking, competition or surf kayaking. It involves the use of a boat where the paddler faces forward, legs in front using a double bladed paddle and a closed deck. Ancrum Outdoor Centre offer kayaking taster sessions and river trips over the summer months for groups with a minimum of 5 people.
Equipment and Kit Information
All equipment is provided by Ancrum. Just bring a sense of adventure!
Contact Us
If you would like more information please complete an enquiry form or call Ancrum Outdoor Centre on 01382 435911.