Rescue Emergency Care - First Aid (Age 16+) (2 Day)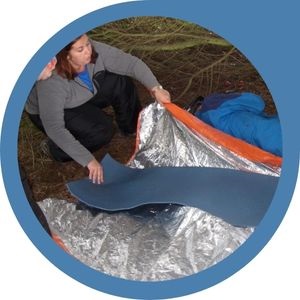 Venue: Clatto Visitors Centre, Clatto Country Park, Dundee
The award is for anyone who works or plays outdoors.
Well-known and respected in the outdoor world the REC scheme has been delivering first aid training for the last 20 years. Nationally recognised and quality assured this is the course of choice for the two out of the three national outdoor centres.
This is a 2-day 16-hour first aid course suitable for NGB awards.
This course covers BLS, hypothermia, Head and Spinal injuries, breaks, bleeding, medical conditions and remote or long-term care. The course is very practical with an emphasis on scenario learning.
The course director is an experienced outdoor professional with many years involvement within a rescue team setting.
The feedback from this course consistently states this is the best first aid course people have ever been on.
Course Dates
Thu, 09/11/2023 - 09:00-17:00
Fri, 10/11/2023 - 09:00-17:00
Course Additional Info
Meet at Clatto Visitors Centre, Clatto Country Park Dundee, and bring packed lunch and plenty to drink
Click on the link below to book a place online. If you have previously registered with Leisure & Culture Dundee and have log-in details for CONNECT system, please use these to book. If a NEW customer, register your details and select  'Pay as You Go' customer. Alternatively, call into the centre during office hours (9am-4.30pm). We accept cash & debit/credit cards.