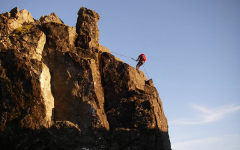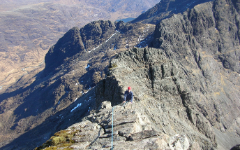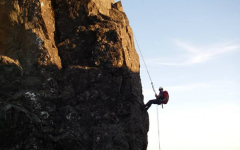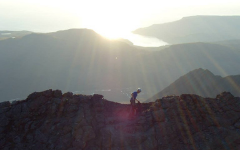 Rock Climbing and Mountaineering Courses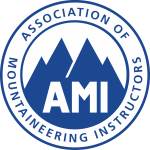 Our rock courses are staffed by fully qualified and professional mountaineering instructors who will bring their wealth of experience to every course. By choosing to use an instructor you will benefit from this experience and local knowledge. Our courses will give you the opportunity to learn in an enthusiastic and intensive way to maximise your learning. As most of our courses run on a 1:2 ratio your instructor will ensure your course is tailored to you, and our local knowledge means you won't end up wasting a day looking for a route!
If you're not sure which course would be best suited to you, or you can't see what you're looking for please get in touch and we will build a custom course to your specific requirements
All costs include equipment and transport throughout the course, if you require accommodation please get in touch and we can point you in the right direction.
Frequently Asked Questions
Course Length:
All our courses are full days 7-8hrs, The first day will normally meet at our base in Dundee at 0830 (Skye courses will meet on the Island)
Equipment:
Our stores can provide all the required equipment from walking boots to Avalanche transceiver, we are happy and encourage you to use your own equipment so that you are familiar with what you will use in the future. Our comprehensive stores allows you to try out other options before committing to a purchase.
Travel:
All in course transport is included with the cost of the course. We also often provide pickups at no extra charge, for example on our Skye course we can offer a lift from Perth on the day before the course. If you are travelling into the area and would like a pick up please let us know at the time of booking.
Qualifications and Insurance:
All summer rock course are staffed by instructors who hold the Mountaineering and Climbing Instructor award (MCI). Winter courses will be staffed by instructors who hold the winter mountain leader (WML) or Winter Mountaineering and Climbing Instructor certificate (WMCI). All courses are fully insured.
How fit do you need to be:
All our courses are physical and you will get the most out of your course by having a good level of fitness, this is especially relevant on Skye and mountain day courses. Your instructor will adjust the course to you as an individual
Costs:
The following matrix gives you costs for a bespoke course at dates to suit you, we also offer course throughout the year on the course calendar. Our normal ratio is either 1 or 2 students to 1 instructor, if you have a larger party please get in touch and we build a specific package that is right for you.
Climbing / Mountaineering Course Costs
Learn to lead, Scrambling, Guided Climbing Days
1 day     1:1 £160     1:2 £180
2 day     1:1 £320     1:2 £360
3 day     1:1 £460     1:2 £500
4 day     1:1 £600     1:2 £640
5 day     1:1 £700     1:2 £740
If days are booked and paid for together they can be split up over an agreed period of time.
Skye
Either 1:1 or 1:2
1 day     £190
2 days     £370
3 days     £550
4 days     £700
5 days     £800
The guided days can be split to allow for a rest day.
Contact Us
If you would like more information please complete an enquiry form or call Ancrum Outdoor Centre on 01382 435911.