Winter Mountaineering (2 Day) (Age 18yrs+)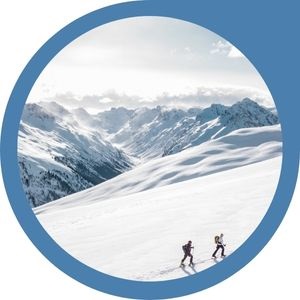 Done some winter walking? Inspired by pictures of soring ridges or wish to ascend some of the great Scottish gullies? If so this could be the two days you are looking for.
Moving on from winter walking, these two days will explore the 'grey' area between walking and climbing developing skills and movement techniques to safely ascend graded ground. As with all our courses our low numbers and client focused staff allow plenty of flexibility in both venue and the difficulty of terrain. Mountaineering is broad scope and includes both roped climbing and moving over complex terrain without a rope. The aim of these two days is to develop your mountaineering skills and knowledge in this most exciting and amazing type of terrain.
Sample Itinerary:
Day one:
Refresh of core winter skills: Planning, forecasts, equipment, route options, avalanche and safe travel, use of Ice axe and crampons, winter navigation
Movement skills on steeper ground
Introduction and development Rope and technical skills
Day two:
A self-led supported ascent of a graded winter climb with your instructor alongside allowing you the space to develop skills in a controlled environment.
If you are interested in this course but none of our dates suit, please get in touch and we will try and run bespoke days if we have staff available.
Course Dates
Mon, 12/02/2024 - 08:00-18:00
Tue, 13/02/2024 - 08:00-18:00
Course Prerequisites
These two days are suitable for those who have some experience in winter, for example you will have attended a winter skills course and one season of winter walking. Any experience of summer scrambling or climbing is an advantage but not essential.
Course Additional Info
Meet at Ancrum Outdoor Centre 0800. Your instructor will contact you prior to course to finalise arrangements.
All equipment will be provided, but bring along a packed lunch and plenty water.
To book a space online, click the booking link below. If you have previously registered yourself with Leisure & Culture Dundee and have log-in details for CONNECT system, please use these to book. If a NEW customer, register your details and select 'Pay as You Go' customer. Alternatively, call into the centre during office hours (9am-4.30pm). We accept cash & debit/credit cards.